誰(だれ)でも 気軽(きがる)に 参加(さんか)できる 日本語会話(にほんごかいわ)クラブを 毎週(まいしゅう)日曜日(にちようび)に 開催(かいさい)しています。 日常(にちじょう)会話(かいわ)を 中心(ちゅうしん)に 楽(たの)しく 日本語(にほんご)が 学(まな)べます。 日本文化(にほんぶんか)を 紹介(しょうかい)する イベントも 開催(かいさい)して います。是非(ぜひ) この機会(きかい)に 参加(さんか)してみませんか?
Takamatsu International Association holds Japanese Conversation Club everyone can join freely every Sunday.
Mainly, we do daily conversation in Japanese. You can learn Japanese through the conversation.
We hold some seasonal Japanese culture events. It would be good opportunity for you to know about Japan.
Please join the club and enjoy studying Japanese!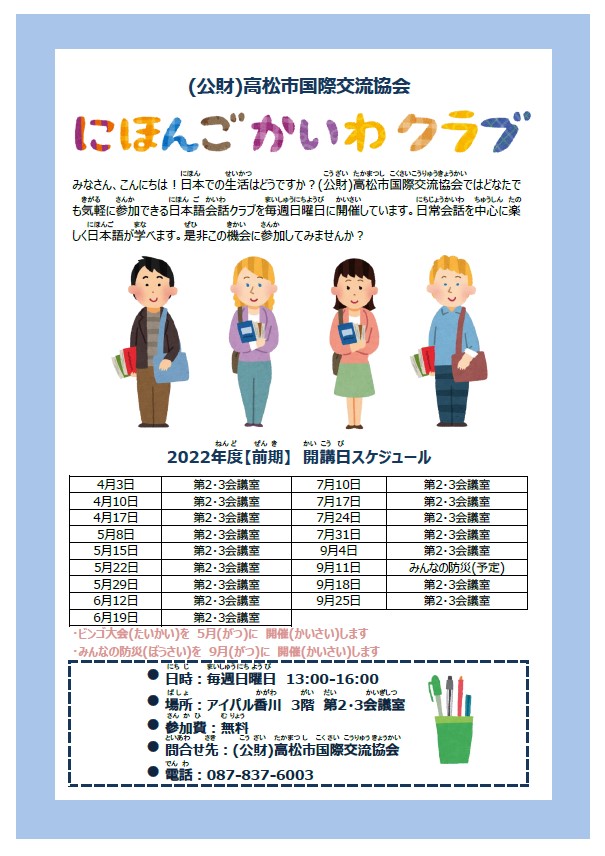 日本語会話クラブ(2022前期).pdf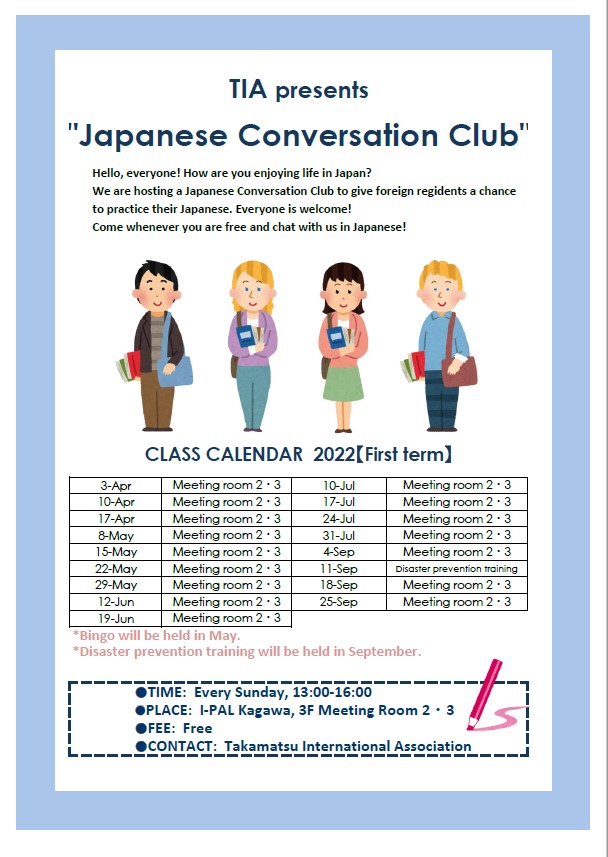 Japanese Conversation Club(2022前期・English).pdf